Are you ready to start your
Gliding Adventure
Learn to Fly Gliders
Lake Keepit Soaring Club is the ideal place to learn to fly gliders. We operate 365 days a year in a picturesque part of Australia. The club is close to the regional centres of Tamworth and Gunnedah and within easy reach of Sydney and Brisbane.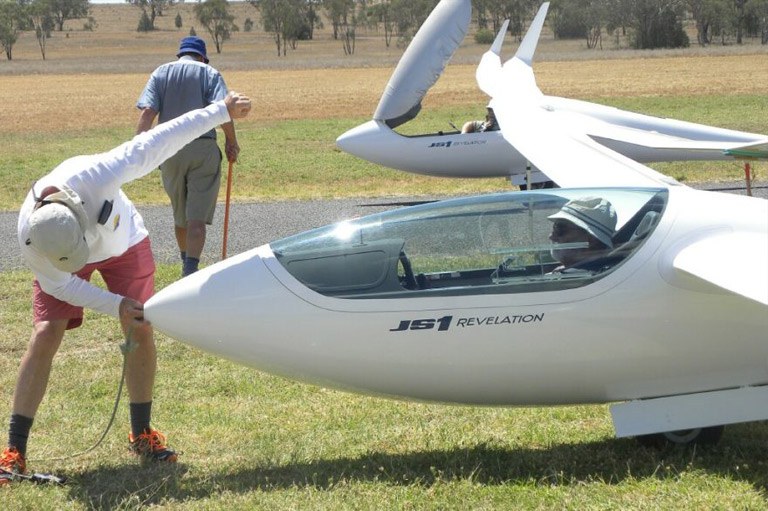 Air Experience Flights
If you have always wanted to fly like a bird or just wondered what it was like, than you must experience a sailplane flight. Gliding is something like sailing in the sky but with a third dimension. It's safe, it's fun and it's an experience you will never forget.
September

2023

Mon
Tue
Wed
Thu
Fri
Sat
Sun
NSW State Comps @ Lake Keepit
Lake Keepit is delighted to host the 2023-2024 NSW Gliding State Competitions.
A friendly club atmosphere
Lake Keepit Soaring Club is about people from all walks of life who share a common passion of gliding. We welcome visitors from all over Australia and the world every year and the thing which most people comment on is the friendly club atmosphere.
The best place to soar
We have a modern well maintained fleet of gliders, professional instructors and coaches, and the weather is ideal for soaring. We are located in the Reflections Holiday Park at Lake Keepit. Kangaroos come right up to the clubhouse. We are the best place in Australia to glide.
What do people think of Lake Keepit Soaring Club
The best morning briefing I have ever seem, very good training glider instructors and very good facility indeed. When flights finished is the beer time at the club house. Well equiped kitchen make you cook great dinners. Chat with other pilots to get tremendous knoweledge and experience. Nice and warm club house environment. Spend 6 days over there and time goes by so quick. Enjoy it very much. Will come back and experience it again. I vote 5 * for it.